Back Mount Reeper 02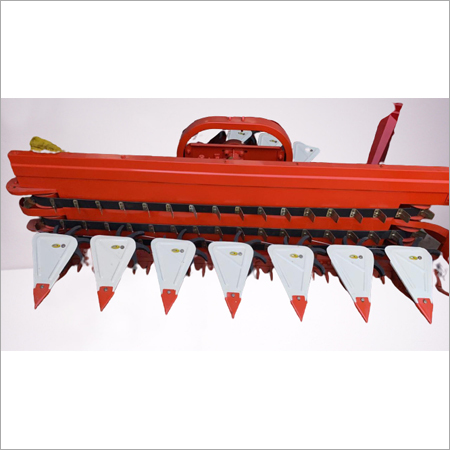 Back Mount Reeper 02
Price And Quantity
Product Specifications
Product Description
BACK MOUNT REEPER 02 is a farming tool which is especially designed for the reaping application to cut various types of grains and pulses in a large field within a lesser amount of time which in turn reduces the labour force, cost as well as increases the production rate. It is heavy machinery which nearly weighs around 235 kilograms. The blades and fingers of this agricultural machine is made up of best quality materials which prevent any kind of damage and tempering which ensures longer service life.
BACK Mount Reepar 02
WEIGHT 235KGS
price 50,000/-
BELT 3
BLADE SIZE 3MM
FINGERS & BLADES FULLY TEMPERED
EFFICIENCY 10-15 ACRES/DAY
SUITABLE All Tractor Models can harvest the 1.5"-2 from the ground level and keeps the crop in straight line.